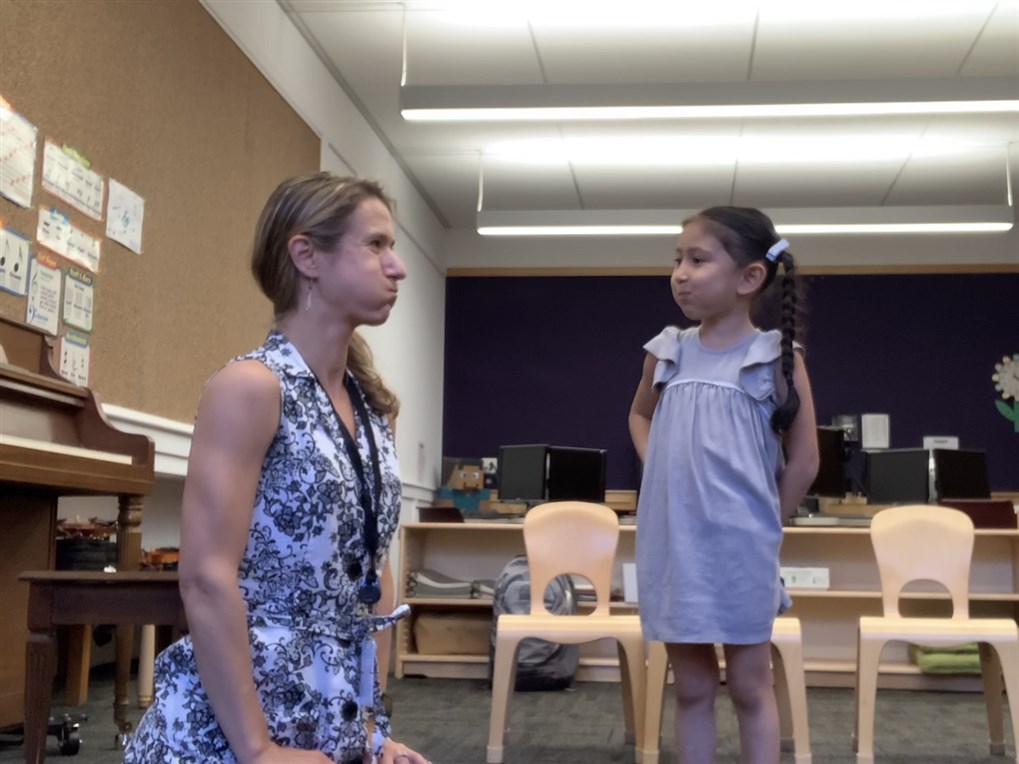 HOW YOUNG CAN MY CHILD START VOICE LESSONS?
The Suzuki method's developmentally-specific approach allows students to begin lessons earlier than many traditional modalities. I accept new singers of all ages, and love starting them as young as 3 years old! I find that establishing the framework for good technique (body alignment, breath awareness, freely released tone, good practice habits) from very early in life lays the foundation for a lifetime of healthy and satisfying singing.
WHERE DO YOU TEACH?
I teach in-person lessons on Manhattan's east and west sides, in the Yorkville, Lincoln Square, and Hells Kitchen neighborhoods. I also offer zoom lessons.
WHAT PERFORMANCE OPPORTUNITIES DO YOU OFFER?
Students participate in 1-3 celebratory recitals per year. In addition, monthly studio classes provide a fun, informal, and supportive environment to sing in front of peers and parents. Interested students will be encouraged to participate in adjudication opportunities.
WHAT HAPPENS IN LESSONS FOR VERY YOUNG CHILDREN?
The Suzuki Voice Program recognizes that voice is the primary human instrument for music making and is accessible regardless of age. Because of this, technical training can occur quite early. Suzuki Voice has been designed to teach developmentally-specific singing skills in a progressive manner for all ages, and is committed to addressing each student's unique and individual needs. Lessons and classes provide playful environments to learn about breathing, diction, phrasing, posture, tone, presentation, and expression. Children engage in fast-paced physical activities, acting games, and music theory. They develop listening, memorization, and focusing skills while singing age-appropriate songs from a variety of musical traditions.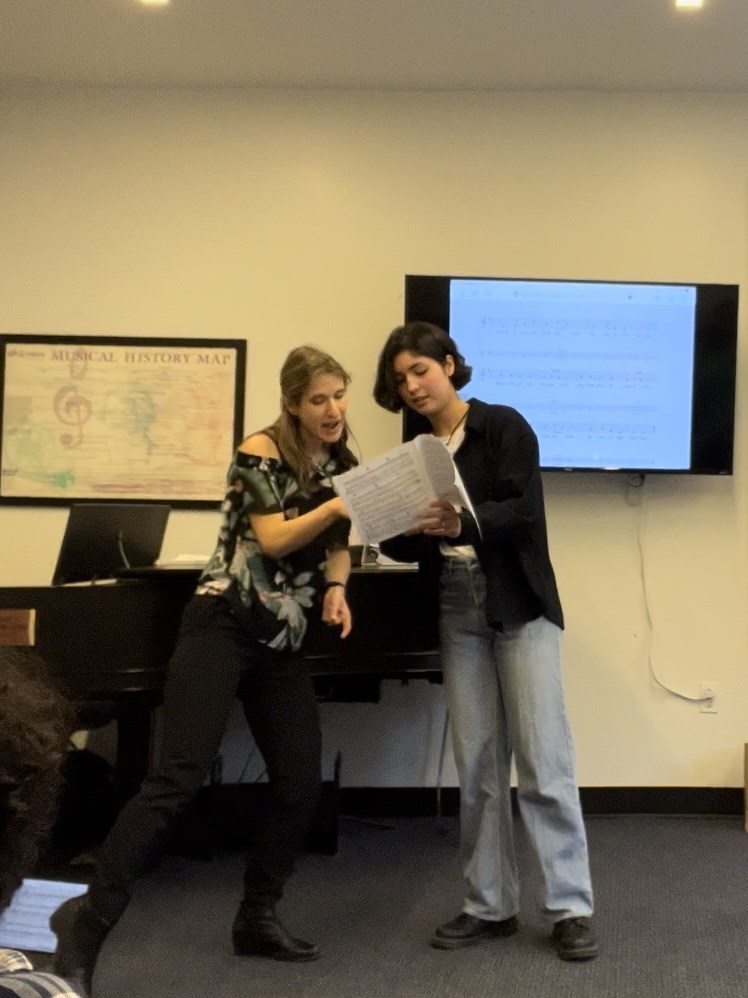 WHAT HAPPENS IN LESSONS FOR OLDER KIDS?
We delve into many of the same topics: breathing, diction, phrasing, posture/alignment, tone, presentation, expression, acting, and music theory. Older kids will learn to sing in different languages and will work on more complex repertoire.
WHAT'S THE MOST IMPORTANT THING WE CAN DO AT HOME?
Listen, listen, listen! All students receive playlists with the songs they're learning. As with language acquisition, regular listening is the best way to make the process easier. When students come into lessons knowing how their songs are supposed to sound, they are more confident and motivated, and you will be amazed at how quickly they progress!
MAY I RECORD MY / MY CHILD'S LESSONS?
Please do! Photos, videos, and audio recordings can be wonderful tools to help reinforce concepts, exercises, and music learned in lessons - I encourage families to document liberally! You are always welcome to ask me to record zoom lessons; I will send you the link to view later.
I sometimes record lessons for various purposes, including my own professional development (Suzuki Association courses/certificates that require teaching documentation), or to chart a student's progress over a period of time. I never post pictures or recordings of students to social media, nor do I send them to anyone outside of my studio or the Suzuki Association. Please let me know if you do NOT consent to pictures or recordings of your child.
LET'S TALK COST: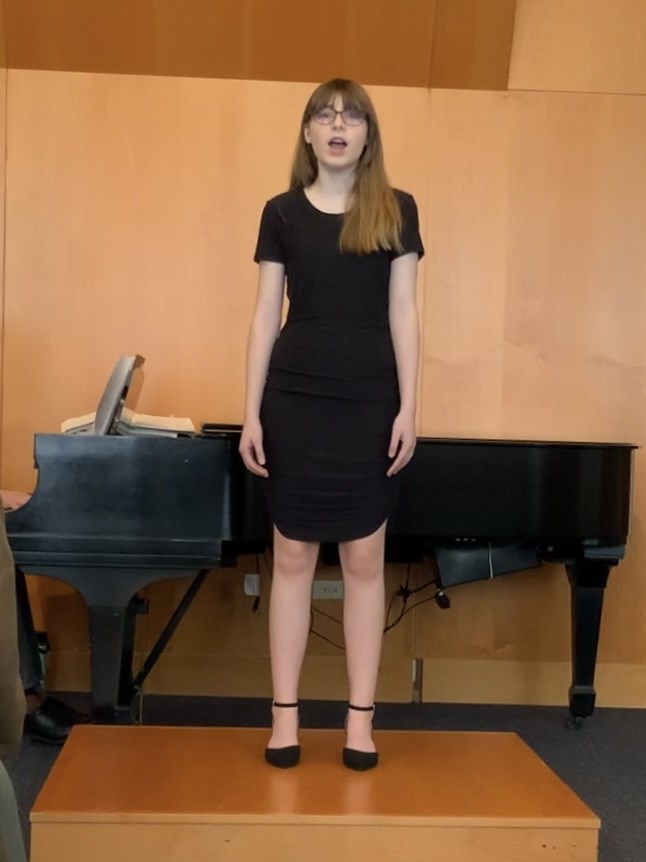 I operate on a trimester schedule (fall, winter, spring), but am happy to give extra lessons (trials, summer, etc.) "a la carte." Trimester tuition includes 10 private lessons, monthly group events such as studio classes and recitals, a personalized playlist of recordings for home listening, and additional practice materials.
$650 for 30-minute lessons
$975 for 45-minute lessons
$1300 for 60-minute lessons
WHAT IS YOUR CANCELATION POLICY?
I will make up any lessons that I have to cancel.
I will try my best to make up lessons canceled by the student, but request 24 hours' notice (except in the case of sudden illness or emergency).

Please do not attend an in-person lesson if sick. Zoom lessons are always an available alternative if the student feels well enough to sing.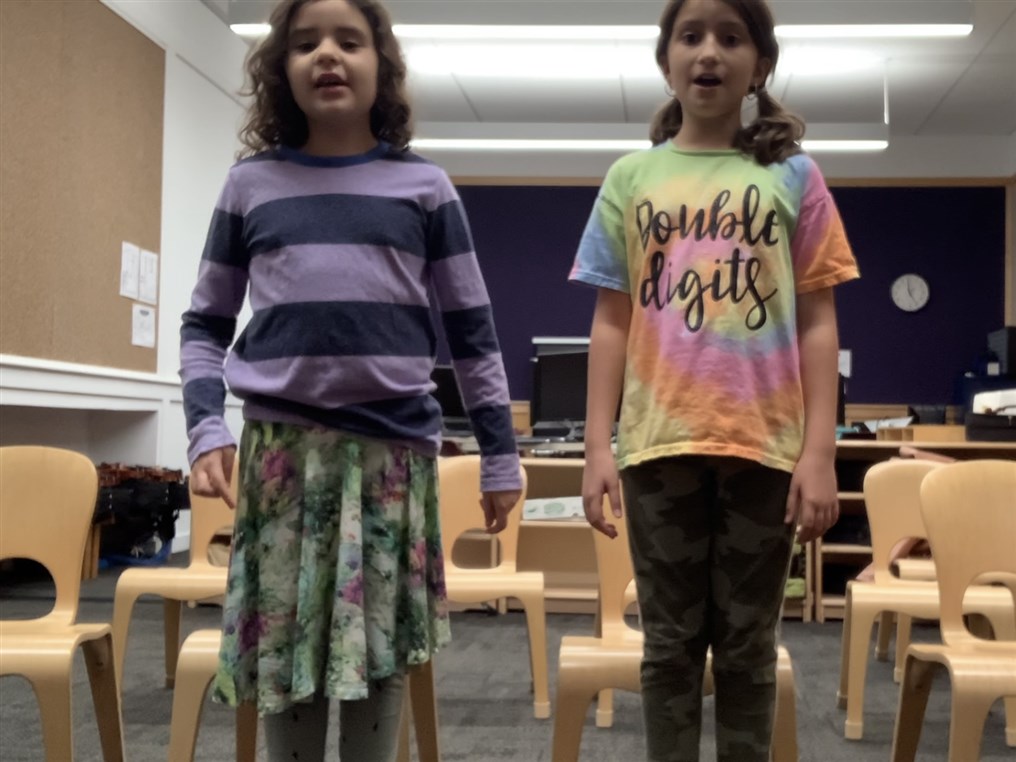 WHAT IS THE PARENT'S ROLE?
Suzuki students are on the best path to success when their parents take an active and engaged role in their musical journeys. Parents are encouraged to take notes in lessons and spend a few minutes at home every day practicing and reinforcing lesson activities with their kids. This quality time is a truly special opportunity for parents to witness their children growing and acquiring new skills.
I host parent meetings to help support this part of the process, and I am always available to answer questions or offer advice. The Suzuki Triangle depends on open lines of communication between parent, student, and teacher.
WHAT OPPORTUNITIES WILL MY CHILD HAVE TO CONNECT WITH OTHER SUZUKI VOICE KIDS?
Suzuki families thrive in a community! In addition to our monthly Studio Classes, where we sing, sip, and snack, Summer Institutes bring together Suzuki Voice students from around the world.